Employers want
happy, healthy, engaged employees
The benefits
Boost employee productivity, and performance
Better team building, employee morale, and retention
Increase energy levels, improve sleep, and reduce stress
Lower risk of diseases and health spend
Reduce absenteeism and presenteeism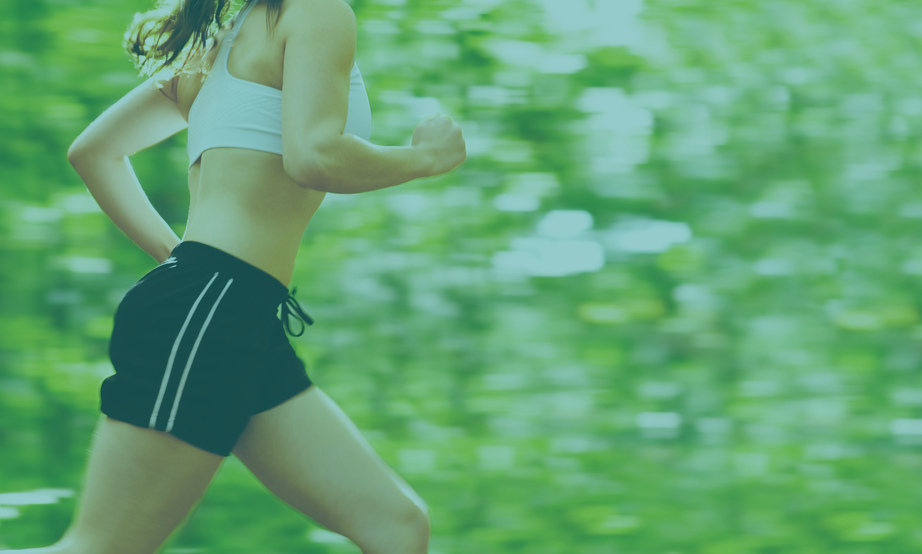 "This challenge has made us realise how little we moved before and how far we can push ourselves, I never thought i would be running 10km at the start of the challenge"

"I never did any exercise prior to this. Being part of a team really encouraged me to do my best for everyone else. As someone not interested in exercise I have really enjoyed doing more for my team"
An award-winning solution for
happy, healthy, engaged employees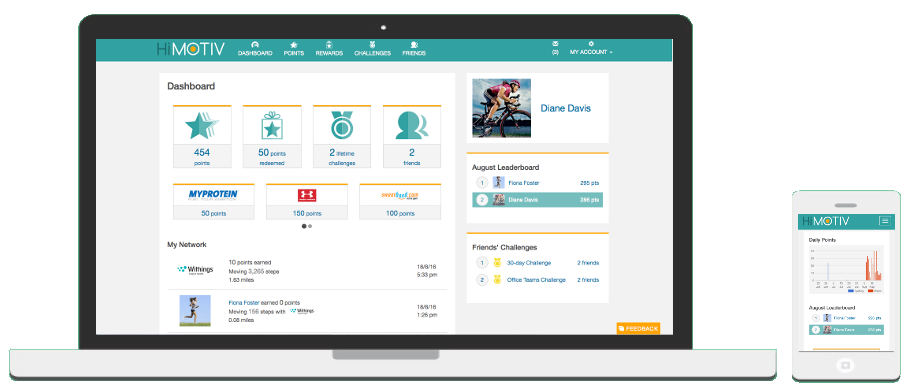 Bespoke wellbeing software to drive healthy behaviours
Set up fun and healthy workplace challenge competitions

step challenges, nutrition challenges, mental health challenges, and so much more...

Reward healthy behaviours
Works with a wide range of trackers like Fitbit and Strava
Develop online communities where colleagues can connect
Monitor progress with tools and analytics
Easily integrates with your current wellbeing initiatives
"I've increased my cardio activity and feel that I sleep better and I've learned the best times to sleep and how much I need to be able to be productive"

"I've joined a gym and got a personal trainer. I have bought a bike and taken up cycling for the first time since childhood! I have also spent some time looking at my diet as well, because it is so important to have enough energy."
Join our happy clients
and get happy, healthy, engaged employees
The proof of the pudding
Our clients reach up to 70+% participation rates
Our clients roll out in single and multiple locations globally
Our top social workplace participant has 185 HiMotiv friends
Fitbit users see +30-40% in activity levels after 12 weeks, those with friends are 27% more active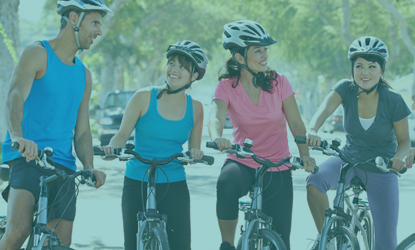 "It has not only encouraged me to be fitter/healthier, but also my partner, he has also now purchased a tracker and we have started going on long walks to get our steps in and we are both developing much better sleeping patterns, which is something I have never had"

"I feel that this has encouraged my team to get up and talk to each other more in the office to get more points, rather than sending an email and remaining sedentary at work"
Partners & Associations


LGN
is the running specialist wellbeing company, providing clients such as Coca Cola, JLL, BP & M&C Saatchi with cost efficient, employee endorsed in-house Run Clubs and health services.
and more...
How does it work?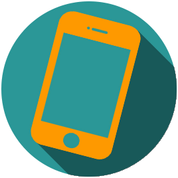 TRACK
Employees track their physical activities with their favourite mobile app or device.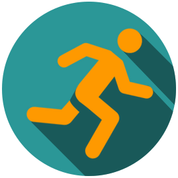 EXERCISE
Employees exercise to score HiMOTIV points. Run, cycle, walk, or anything else to stay active... all activities count!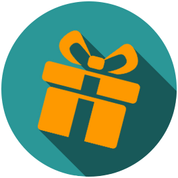 GET REWARDED
Employees are rewarded by winning challenge prizes and redeeming points for discounts from retailers and brands.
How It Works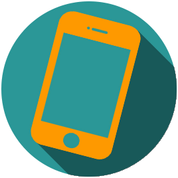 TRACK
your fitness activities with your favourite mobile app or wearable device.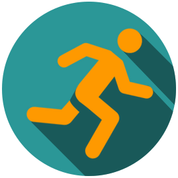 EXERCISE
to score HiMOTIV points. Run, cycle, walk, or do anything else to stay active... you will be rewarded!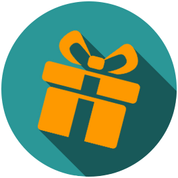 GET REWARDED
by redeeming your points for discounts from your favourite retailers and brands.
We work with trackers from:
and more...
Offer your own rewards or use some of ours:
and more...
ex•er•cise [ek-ser-sahyz] noun, verb, ex·er·cised, ex·er·cis·ing.
1. bodily or mental exertion, especially for the sake of training or improvement of health: Walking is good exercise.
"Exercise is the miracle cure we've always had. It can reduce your risk of major illnesses, such as heart disease, stroke, diabetes and cancer by up to 50% and lower your risk of early death by up to 30%." - NHS.uk
"Exercise is the single best thing you can do for your brain in terms of mood, memory, and learning, even 10 minutes of activity changes your brain." - John Ratey, psychiatrist at Harvard Medical School
HiMOTIV Ltd.
TechHub, 101 Finsbury Pavement, London EC2A 1RS, UK
(t) +44 (0)20 8133 8213 (e) info@himotiv.com
Registered in England and Wales, No. 08923924